Every once in a while, our friends at INO (aka Market Club) come up with an amazing offer for those who are into trading the financial markets. For this month only, they are launching a trading education program and is giving away FREE access to it.
They are launching Trend TV! What is it? A little bit of background…
Before the Internet…
When TV was first invented by John Logie Baird (1888-1946) back in 1925, it revolutionized communication. Shortly afterward it became a mainstay of popular culture. TV changed the world and how we view information, not unlike what is happening on the Internet today.
But do you know what TV was supposed to do?
It was going to educate the world; that was the whole purpose of TV back then. Somehow the message got twisted and the educational aspect of TV was quickly forgotten and lost forever.
Now, for the good news…
Educational TV and has been reborn on the web and presents some marvelous opportunities to get back to TV's original roots. Now you can educate yourself and learn valuable insights on subjects that you would have missed out on had it not been for TV on the web.
Here is a question for you:
Have you ever been to one of those expensive trading seminars? You know the ones I mean. They normally cost several thousand dollars, plus the cost of a hotel room and airfare. Thousands and thousands of folks attended them because they wanted to expand their knowledge of the markets and learn new trading techniques.
We have some great news for you…
Even if you've never attended a trading seminar before, you know the value of knowledge and education, that is why this offer will appeal to your interest.
Announcing Trend TV…
This is like the perfect marriage of TV and the web. Now you can attend online trading seminars that you have an interest in. It is so easy. If you are reading this email, you are online and therefore have everything you need to get started. You can attend all 4 trading seminars, or just the ones that interest you. There are four world class trading instructors that will help improve your trading. Best of all, it's all online and it's on TREND TV now.
Click here to sign up (FREE) to Trend TV now!
Now for the good news…
You're not going to have to spend thousands of dollars like before to attend all four of these seminars. You're not even going to spend $100 to attend one of these online trading seminars. In fact, you can put your credit card and wallet away because these online seminars are offered at no cost from a well known, world class company.
In fact, if you jump over to this web address right now, you will have instant access to these four online trading seminars with our compliments. But hurry, we're not sure how long this is offer is going to last.
Click here to sign up (FREE) to Trend TV now!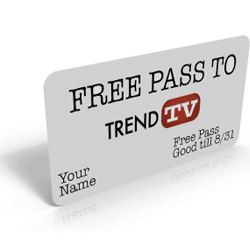 World Class Company
Before you click to go, let us tell you about INO that's making these online seminars available to you at no charge. INO has been on the web since 1995 providing financial information to individual and corporate investors and it's not a brokerage company.
Seldom, if ever, have we seen an offer quite like this one and we don't want you to miss it.
Click here to sign up (FREE) to Trend TV now!
Tags: Advertising/Affiliates